Lodges and Cottages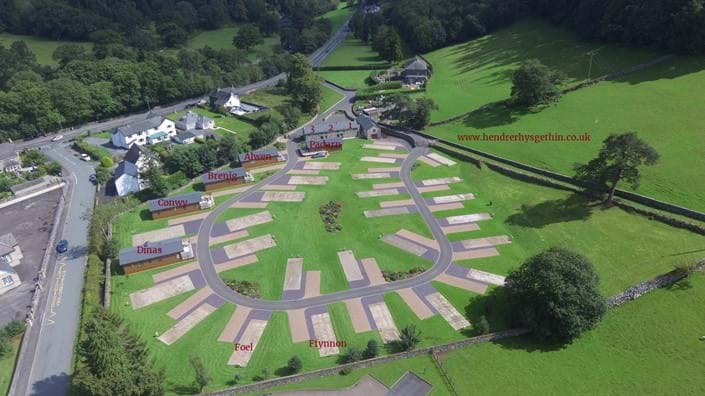 Lodges
All our lodges are bespoke, we have worked with a talented team of designers to create a fantastic product. A dedicated team of craftsmen have then built to the design to produce a unique lodge for our park.

As you walk into the lodge there is an inviting and homely atmosphere, with vaulted ceilings, natural colour and subtle pastels tones creating a perfect retreat for you and your guests. The fully equipped kitchen and dining area is warm and inviting with all the essentials to create and enjoy a memorable meal. Relax in the lounge with a good book or play board games with your friends and family. The bedrooms have been decorated with a muted palette, a calm and relaxing room, all bedrooms have the use of a smart tv. All master bedrooms have ensuite.
Sit outside on your private decking enjoying the peace and quiet with the beautiful backdrop of the forest or unwind in the luxury of your own jacuzzi. The perfect lodge for a romantic break.
You can view a 360 virtual tour of the Llyn Alwen Lodge by clicking this link.
Cottages
Phase 2. Having finished the major ground works and infrastructure for the park, we now turned our attention to the cottages.
Originally believed to be miners cottages for the local quarry, but more recently they were used as agricultural housing, mechanics store and a milking parlour. 
During the lockdown we've been busy kitting out these cottages to the usual high standards, with the last cottage due to be finished 2022.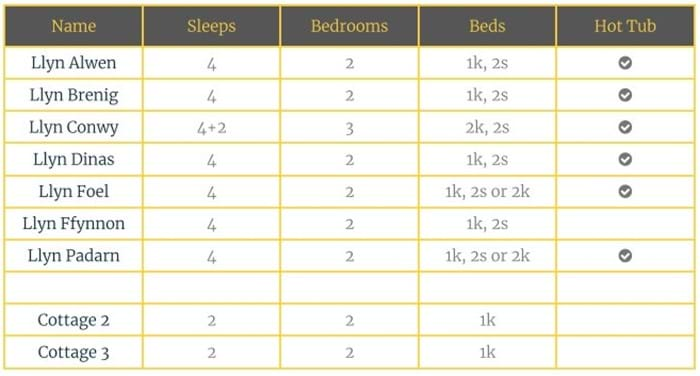 More details can be viewed from our booking engine, you can filter your requirements, view more images and check availability for specific lodges here. 
In general all the lodges are pretty similar with the same facilities and externally they're all the same size except for the Llyn Ffynnon lodge which is a little shorter.