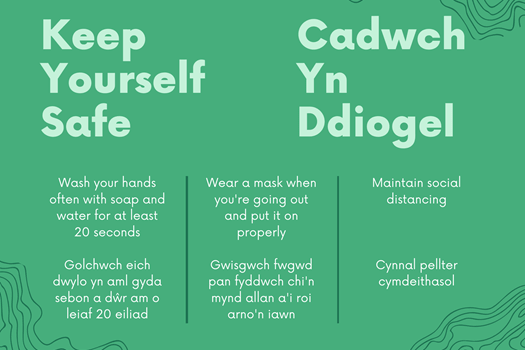 COVID-19 Precautions
We would like to reassure our future guests of what we are doing to ensure the safety of
yourself and our staff once we are open again – hopefully on the 13th of July. Some of the
precautions we will bring into place are:
Additional cleaning and disinfecting between guests, although this does unfortunately mean
that we will have to change the check-in and check-out times to 19:00 and 9:00 respectively.
Decluttering the Lodges, this will involve the removal of some utensils, board games, leaflets
and so on. Please keep this in mind when packing to come here.
Provision of increased cleaning and other essential items.
These guidelines have been imposed by Best of Wales, but will be applicable to all future
bookings. We appreciate that these additional precautions are of slight inconvenience, but they are
not expected to affect the quality of our services and are in place to protect yourselves and us.